Hrubá Skála 1, 511 01 Turnov, Czech Republic / +420 481 659 111, +420 604 317 618 / hrubaskala@eahotels.cz / www.hotelhrubaskala.cz / #hotelhrubaskala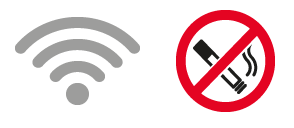 ---
WELCOME TO THE EA CHATEAU HOTEL HRUBA SKALA

Reception
24 hours a day, dial +420 481 659 111
Check-in: from 14.00 / Check-out: by 10.00
Extension of your stay possible / late check-out
Secretarial services
Laundry and ironing service (for a fee)
Coffee & tea set (for a fee)
Possibility to rent electric bikes
and electric scooters (on request for a fee)
Additional sale at the reception
Tourist information

Wi-Fi password: 16EAhotels

Breakfast / Boarding
Breakfast - 7:30–9:30 am
Breakfast packages on request in advance
Possibility to order breakfast into the room
Zámecká restaurace - Chateau Restaurant (1. 5. – 30. 9. / 11.00 – 23.00, 1. 10. – 30. 4. / 11.00 – 22.00)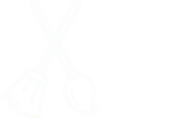 Cleaning
We perform standard room cleaning during your stay every second day or on request (if you wish to arrange cleaning, contact the hotel reception)
We change the bed linen once every 5 days (of course, we use ecological laundry)
Towels are changed when cleaning the room, if the towels are not hung
When cleaning the room, we use ecological detergents

Chateau wellness studio Eden Spa
Monday – Friday: 10:00–20:00
Saturday – Sunday: 9:00–21:00
Advance reservation required, entry with children until 15:00
More information HERE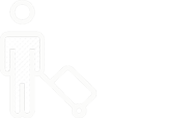 Benefits for EA Hotels clients - BENEFIT PROGRAM
LOYALTY PROGRAM - Thanks to membership in our EA Benefit program you can collect points and choose a free service or stay at one of the EA Hotels
BEST PRICE GUARANTEE – Book directly through our website, where we guarantee you the best and most up-to-date prices
SPECIAL OFFERS - We will be the first to inform you where and what we have prepared for you via the e-mail you entered. At the same time, we will send you special stay offers at discounted prices
If you prefer not to have your room cleaned or to be disturbed, place a DO NOT DISTURB sign on your door knob.
Voltage in the room is 230 Volt/50 Hz.
Our reception staff is ready to assist you to make your stay as pleasant as possible in any way.
EA Chateau hotel Hruba Skala is part of the hotel chain EA Hotels.
---
MINIBAR
Throughout your stay the minibar will be conti nuously restocked by hotel staff. Consumed drinks will be charged to your hotel account. During check out please inform recepti on about consumpti on for last night. Thank you very much and we wish you a pleasant stay.
The minibar is available 24 hours a day at the hotel reception.
| Price list | Pieces in the minibar | Price per piece |
| --- | --- | --- |
| Beer Pilsner Urquell / 0,33 l | 1 pc | 50 CZK |
| White wine / 0,187 l | 1 pc | 50 CZK |
| Red wine / 0,187 l | 1 pc | 50 CZK |
| Mineral water Römerquelle / 0,75 l | 1 pc | 100 CZK |
| Mineral water Bonaqua / 0,25 l | 2 pcs | 42 CZK |
| Coca-Cola / 0,2 l | 2 pcs | 42 CZK |
| Chocolate | 1 pc | 45 CZK |
| Chips | 1 pc | 35 CZK |
| Peanuts | 1 pc | 40 CZK |