If celebration – then as princes and princesses in the castle (for children aged 3 - 12 years)
Birthday menu

Possibility to borrow dresses for princesses

2 hour birthday programme

Rent of the Congress Hall

Decorations

Birthday cake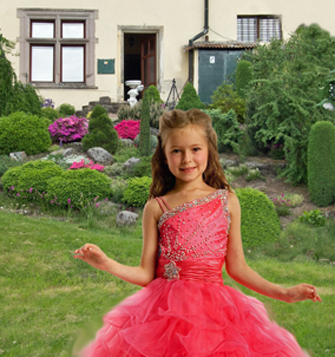 Weather does not decide, the celebration is possible both in the beautiful countryside of the Bohemian Paradise and the courtyard of the Chateau, or in its chambers.
Price
a group of 5-10 children:

1500 CZK / person (approx. 60€)

a group of 11-20 children: 1300 CZK / person (approx. 52€)

a group of 21-50 children: 1200 CZK / person (approx. 48€)

a group of 51-120 children: 1000 CZK / person (approx. 40€)
Accommodation for the guest of honor for 1 night free

For adults, 1st night with 30% discount off the rack rate with breakfast.

Another night, according to the current pricelist.
Birthday programmes
Ball of princesses
Small ladies or gentlemen will play the princes and princesses, including clothing, hairstyles, try out ways of palace ladies, etiquette and period and contemporary dance
Treasure Quest
For ladies and gentlemen, adventurous programme along the ways of the Knights of the Czech lands and treasure hunt.
Knight Order
Children will learn about the morals of Knight Order, enjoy knight duels for beautiful princesses and experience getting knighted.